Biography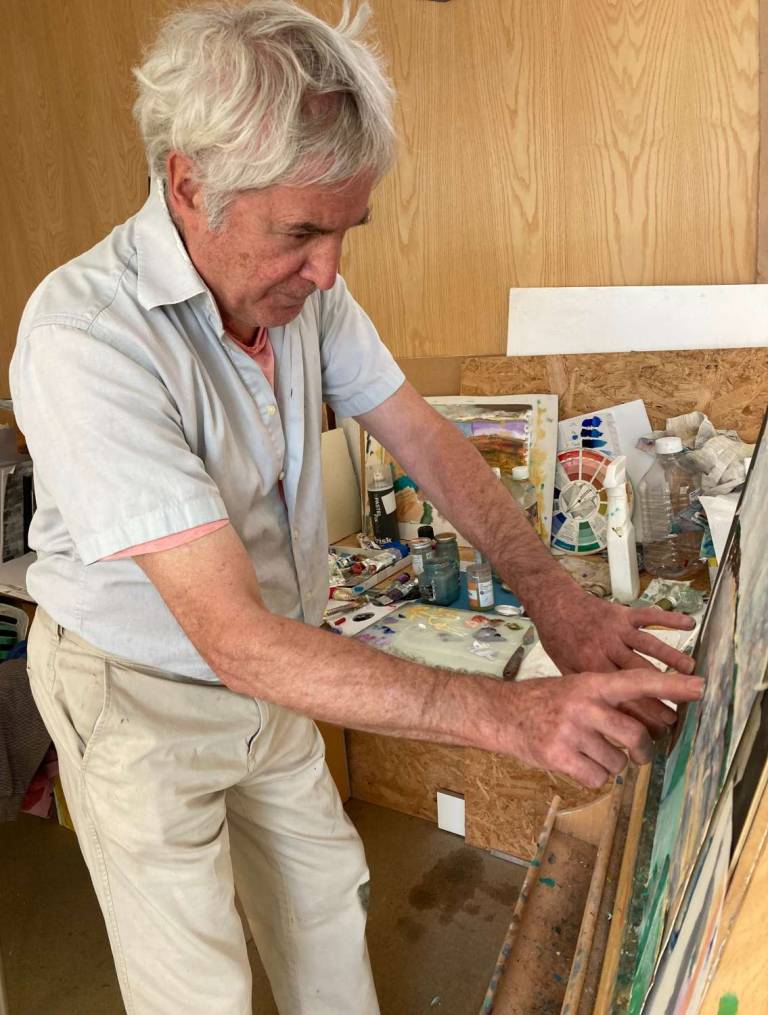 M A X A I K E N
CV
Born in 1947, Max Aiken qualified as an architect from Manchester College of Art and was employed in the offices of Foster Associates and Farrell Grimshaw, London.
He spent 20 years in dairy and sheep farming, and worked with the National Farmers' Union to help farmers diversify. He gained CIM qualification in marketing, and in 1985 gained an MBA at Aston University. He taught at Wolverhampton University and became Head of Post Graduate Studies at Regent's Business School, London 2007 - 2010.
He lived in Italy for a year 2011 - 2012, learning Italian and travelling throughout the country.
In 2013 he project managed the building of his own house near Bath.
STATEMENT
I have always drawn and painted. This has been a constant through my various career changes and lifestyles: which "opens the mind to be more creative and experimental".
Like many artists, much of my inspiration is drawn from the places I have visited and experienced first hand. Rather than giving a realistic interpretation of the scene, I explore a means of expressing a sense of place, and the excitement that it generates.
I work on themes until the ideas and excitement are exhausted within me. Each theme can offer quite separate responses and styles, which I like to think show a lucidity in interpretation and exploration.
I find the space between realism and abstraction endlessly fascinating. This space is where I like to be, and it offers me much material and potential when combined with the exploration of colour combinations. I like to use oil and graphite, though working with Japan paper and watercolour offers the chance to see merging colours at their best.
I have benefitted from many art courses over the years. This year I joined a course on Abstraction at the RWA, and recently really enjoyed one on 'Abstraction and Colour' with Emyr Williams at the RA in London.
Exhibitions include:
Widcombe Art Trail, Bath : 28th - 29th August 2021
The Art House, Bath: Three Artists - Three Art Forms 15 - 30th October 2022